Review: Silver Shadows (Bloodlines #5) by Richelle Mead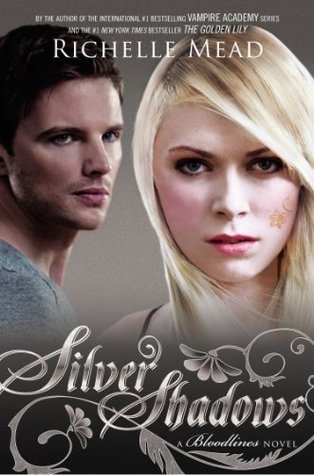 Sydney Sage is an Alchemist, one of a group of humans who dabble in magic and serve to bridge the worlds of humans and vampires. They protect vampire secrets—and human lives.
In The Fiery Heart, Sydney risked everything to follow her gut, walking a dangerous line to keep her feelings hidden from the Alchemists.
Now in the aftermath of an event that ripped their world apart, Sydney and Adrian struggle to pick up the pieces and find their way back to each other. But first, they have to survive.

For Sydney, trapped and surrounded by adversaries, life becomes a daily struggle to hold on to her identity and the memories of those she loves. Meanwhile, Adrian clings to hope in the face of those who tell him Sydney is a lost cause, but the battle proves daunting as old demons and new temptations begin to seize hold of him. . . .
Their worst fears now a chilling reality, Sydney and Adrian face their darkest hour in this heart-pounding fifth installment in the New York Times bestselling Bloodlines series, where all bets are off.
For my romanian readers, you can buy it from here.
My thoughts: (Roxana):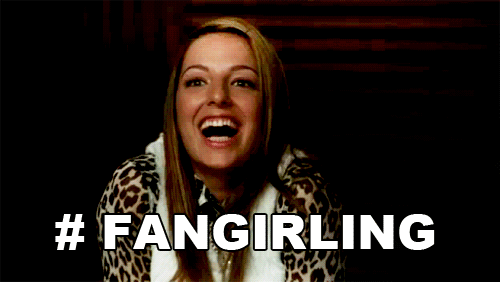 From the first moment when I finished to read The Fiery Heart I wanted to put my hands and start reading the Silver Shadows, because let's face it, the cliff hanger at end of book 4 it was horrible and brilliant at the same time, because I just wanted Adrian and Sydney to be happy...
So, you can see way I was so anxious and scared to read this book, but like always, Richelle Mead delivers everything that you want in a book: action and romance, but this time we have so much angs and pain on our hands that we have to prepare ourselves for this crazy ride. Unfortunate for us, it doesn't get better, even more we see both of our characters having to fight on their own and trying to survive to their new life and while one of them does, the other not so much...
"What is it with you and girls, Adrian, dear? Why do they either mean nothing to you or everything? It's always an extreme."
"Because I don't do things in halves, mom. Especially when it comes to love."
Yes, people... it's all about Adrian, because I was really loking forward to see him grow up, now that he learned so many lessons during the previous books in the Bloodlines series, but he still messed up. I know that he has some issues with spirit and all that jazz, but I was really looking forward to a new version of Adrian...
Even though, I wanted to strangle him many times during this book, I also wanted to hug him, because it's a dificile situation, something that he didn't have to confront until now, but maybe I'm not so objective because of my love for him... yes, I'm Team Adrian all the way...
But, he DOES redeem himself until the end of the story when he takes some dangerous actions to save Sydney.
"Out of old habit, I put my hand on my collarbone, touching a cross that was no longer there.
Don't let them change me, I prayed silently.Let me keep my mind. Let me endure whatever there is to come."


"I took a deep breath and said: "I fell in love with a vampire."
And like that, I was blinded by light."
Sydney... Oh my God, Sydney... this girl doesn't give up, even though the Alchemist are trying to break her again and again, using every dirty method they know, and I cheered her every time, because she's a strong and smart girl. If you remember, some readers has said that she's weak and can't compare with Rose Hathaway from Vampire Academy series, and while I'll admit she's not Rose, I wouldn't want her to be, because in rehabilitation survives the smart one, and while Rose is smart, she's also very impulsive, acting on the moment kind of girl. But here is pure Hell and the Alchemist organization have all the power it takes to make them see their 'truth'.
We also got to see in action Marcus and his Merry Men, for those of you who didn't think they are good for something, they will are joining their forces with Adrian and together they use their ressources to save Sydney from the Hell she is in.
We also got to see old characters and new ones, from Nina or Duncan to Rose and Co., and I loved every freaking moment, because it reminded me from Vampire Academy age, with their humor and wit, but we also see Adrian and Dimitri really talking for the first time, and while their interactions doesn't end very well, it's still something because it shows how much Adrian overcome his past with Rose and how strong his feelings are for Sydney...
"As amusing as it was to see him lovestruck, we had to stay on track. I snapped my fingers in front of Marcus's face. "Focus," I said."
Final Decision- I
can't speak higly enough to convince you to buy and read this wonderful book, because it deserves every penny. It has everything you want in a book: love, desire, action, fantasy, evil organization and vampires. But what is so addictive about it is the fact that it doesn't seem like you're reading a fantasy book, the feelings of the characters are so raw, and described in a completely realistic way that you can't help yourself and fall for them, even feeling their pain...
My rating : 5/5
"You're better than this, Adrian. Whatever the reason, you're better than it. Don't trick yourself into thinking you're weaker than you are"
The Bloodlines series...
About the Author
Scorpio Richelle Mead is a New York Times and USA Today bestselling author of urban fantasy books for both adults and teens. Originally from Michigan, Richelle now lives in Seattle, Washington where she works on her three series full-time: Georgina Kincaid, Dark Swan, and Vampire Academy.
A life-long reader, Richelle has always loved mythology and folklore. When she can actually tear herself away from books (either reading or writing them), she enjoys bad reality TV, traveling, trying interesting cocktails, and shopping for dresses. She's a self-professed coffee addict and has a passion for all things wacky and humorous.