Born of Fury (The League #7) by Sherrilyn Kenyon
The war is on...
Counted among the fiercest Andarion warriors ever born, Hauk is one of the five founding members of the Sentella- an organization that has declared war on the League that rules the Ichidian universe with an iron fist and terrifies it with an army of well-trained assassins. Hauk's enemies are legion, but he fears nothing and no one. He will do whatever it takes to survive and protect his Sentella brethren.
Sumi Antaxas is one of the best assassins the League has ever trained. In her world, failure is not an option and she has never met a target she couldn't execute. So when she's assigned Hauk, she believes it'll be a quick and easy mission.
But nothing is ever as simple as it seems, and Hauk is far better trained and skilled than his dossier shows. More than that, as she pursues him, she stumbles upon the key that will bring down not only Hauk, but the entire Sentella organization.
In the race to report her information, she is overtaken by enemies out to end her as effectively as she intends to end Hauk. Now her only key to survival is the one man she's been sent to kill. And Hauk doesn't trust her at all.
The only question is, will he help her to live... or send her to her grave.
My thoughts (Roxana):
"Sometimes you have to put your foot down… And sometimes you have to put it up their ass."
First and foremost I have to declare myself a... number one?... hmmm, maybe not, because I haven't read everything she writes (short time and too many books on my to-be-read list)... yet, but I have read (and adored) the League series and all I have to say is... why the HECK would you be in front of your computer screen and read this review, but haven't read it yet? WHY? It's one of the best series in the paranormal romance category out there and it eludes me completely this question...
It has angst, drama, romance, adventure (for the boys... you'll have many, MANY fights), realistic characters even though it HAS paranormal fiction, and the writing is brilliant with settings well-defined on the League in the Ichidian Universe.
From the previous books we know that Darling has declared war against The League (it was one of the best moments in the series!), and now, my darlings- the BIG war is on...
For those of you who has read the other books, you already know that the Leafgue is a powerful organization who doesn't fight fair and square with their enemies, but for this kind of job we have Sentella (the organization who declared war) who would keep them on their toes.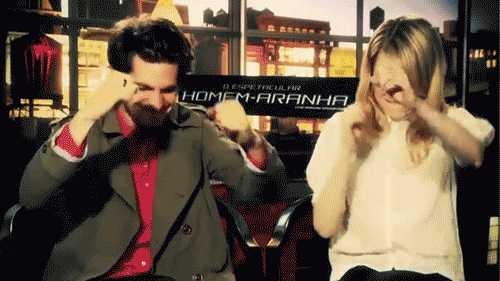 Dancer Hauk is one of the founding members of said Sentella , but he is also the last of his lineage and he is responsible for the rite of passage of his nephew, Darice. They go to a remote location on an Endurance challenge with Darice and Thia (his best friend's daughter), and the group is supposed to survive the camping trip and come home with Thia and Darice as mature adults. But with the war going on, he has enemies on his trail and assassins out to get him that can and will easily hurt the kids.I was really scared for this outcome, until we get acquainted with...
....Sumi Anataxas, a League assassin with a personal grudge against Dancer and his brother Fain. More than anything Sumi has to deliver the necessary dark secrets that will destroy Dancer and the rest of the Sentella or face the disastrous consequences. But the target that Sumi finds is not what she expected. Dancer is not the horrible and cruel man she thought he was, more so with the love and family ties between Dancer and the two kids, Sumi is trapped in Dancer's charms. She finally finds someone who would do anything for his family and friends, who would sacrifice himself for his believings. But now, she has the Sentella at her mercy and her obligation is to destroy them. What would she do?
As we expected, there is a lot more to Hauk than we have seen thus far. He is such a dangerous and complex hotness male incaranted, and to see his chemistry with Sumi it was everything that I wanted, but let's not forget the other, more like secondary characters (Nyk, Fain, and Thia) that we'll introduce us more in their stories.
Now, like I already mentioned, a war is going on and even though the romance is beautiful and will make some ladies swon after the big guy, the action part of this story will make you want to punch in the face some... other characters, because now it's not a game anymore (as if it was!). This is now an intergalactic war where the only acceptable end will be the complete destruction and rebuilding of the League (or at least the destruction part).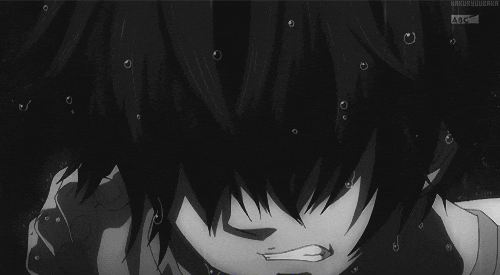 "Family isn't about the blood you share. It's about the people willing to bleed for you."
I was hurting along with Maris, because it's not easy when the bad guy is someone you care about, and I hope the Ms. Kenyon would not dissapoint us and offer some kind of closure for Maris and Kyr, because like in this author's books, we reflect more and more about family as a whole notion and I would hate to see them just as enemies.
Final Decision
- if you want a story about intergalactic battles and love between enemies... then this is your book. BUT if you want to find a story that will make you angry, happy, confused, heart-broken... in this case I recomand wholeheartedly the League series.
My rating: 5/5
The League series...
Born of Night (The League, #1)




by

Sherrilyn Kenyon

Born of Fire (The League, #2)




by

Sherrilyn Kenyon

Fire and Ice (The League, #2.5)




by

Sherrilyn Kenyon

Born of Ice (The League, #3)




by

Sherrilyn Kenyon

In Other Worlds (Were-Hunter #0.5; The League, Gen 2 #2)




by

Sherrilyn Kenyon

Born of Shadows (The League, #4)




by

Sherrilyn Kenyon

Born of Silence (The League, #5)




by

Sherrilyn Kenyon

Cloak and Silence (The League, #6)




by

Sherrilyn Kenyon

Born of Fury (The League, #7)




by

Sherrilyn Kenyon

Born of Betrayal (The League, #8)




by

Sherrilyn Kenyon

Born of Defiance (The League, #9)




by

Sherrilyn Kenyon

Born of Vengeance (League, #10)




by

Sherrilyn Kenyon
About the Author
New York Times and international bestselling author Sherrilyn Kenyon is a regular at the #1 spot. With legions of fans known as Menyons (thousands of whom proudly sport tattoos from her series and who travel from all over the world to attend her appearances), her books are always snatched up as soon as they appear on store shelves. Since 2004, she had placed more than 65 novels on the New York Times list in all formats including manga and graphic novels. Her current series are: Dark-Hunter, Chronicles of Nick and The League, and her books are available in over 100 countries where eager fans impatiently wait for the next release. Her Chronicles of Nick and Dark-Hunter series are soon to be major motion pictures while Dark-Hunter is also being developed as a television series. Join her and her Menyons online at SherrilynKenyon.com and
www.facebook.com/AuthorSherrilynKenyon