Review: Hudson (Fixed #4) by Laurelin Paige
"I can easily divide my life into two parts—before her and after."
Hudson Pierce has led a life few others could even imagine. With money and power at his fingertips, he's wanted for almost nothing. He's never experienced love, however, and he's seen few examples of it in his dysfunctional family. The ridiculous notion of romance has always intrigued him. He's studied it, controlled it, manipulated it, and has yet to understand it.
Until he meets Alayna Withers.
Now, the games he's played in his quest for comprehension can finally come to an end. Or are they just beginning?
Told from his point of view, Hudson fills the holes in his love story with Alayna Withers. His past and relationship with his long-time friend Celia is further revealed and light is shed on his actions during his courtship with Alayna.
MUST BE READ AFTER THE FIXED TRILOGY.

Book One: FIXED ON YOU
Book Two: FOUND IN YOU
Book Three: FOREVER WITH YOU.
My thoughts (Roxana):
"I can easily divide my life into two parts—before her and after."
In the Fixed series, he had me with one word, but here it was a whole other level of attraction...
As you must already know Hudson has knows what to do with and the whole world is at his fingertips, but everything is more like a game where he is the master puppet and the world his stage, at least until Alayna Withers changes everything...
We met Alayna Withers and Hudson Pierce in the Fixed trilogy and all the feelings those books made me live were earth shattering, I was still so mad that she would chose willingly to live her hapilly ever after with such a controlling, manipulating man- it was like watching a train wreck waiting to happen, even if she loved him so much, he, on the other hand came across as a manipulative cold-hearted bastard.

As I was reading the trilogy, I would have loved to have mind reading skills to know what he was thinking, what have determined him to act like he has and I'm not going to lie but I was enthralled with everything he did or didn't from the first moment when their attraction was too hard to resist, and seriously who could have the power to resist to such a hot and male perfection like the new owner of that bar?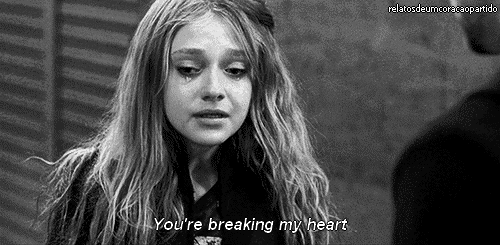 But he did break my heart, multiple times while reading the first three books, but I loved the way the story was written even though I hated him sometimes, but in Hudson, the way his past intertwined with his and Alayna's present, it just made so much sense and gave us a side of Hudson we needed to see and understand. Because otherwise I couldn't see why Alayna would be with him, besides the fact that he was intense and charming.

I think this book is essential for the fans of this story, but more so for those who hayed him with all their hearts. Why you may ask yourself? Because this IS HIS STORY, if you can't give him the benefit if the doubt, at least you can still make fun of him and the other readers like me who love him. In Hudson, we finally find out how much he really loved Alayna, how he was completely and utterly trapped in her charms, but also the struggle and the efforts he made to become a better man for her, because he knew he had to fix that one lie before he could truly give himself to her. The raw emotions and honesty we saw in his thoughts and in his feelings was the emotion that I so craved while reading Fixed, and I'm more than glad that Ms. Paige has given us the opportunity for this crazy and highly entertaining ride!
And the additional insight we saw in their relationship (that last chapter) and that epilogue was more than worth it, because we finally see what all of us wanted and dreamed from the very first page.
Final Decision
: If you want a an alpha male book boyfriend who can make you cry and beg after him, then you are in the right place because Hudson alone is worth it. He will steal your heart and your soul away and you'll never be same woman that you were before, you'll be just his fangirl. So who shall be reading it?
Everyone, of course, but the fans of E. L. James, Sylvia Day, Aleatha Romig, Pepper Winters,Tabatha Vargo might be I little bit more interested in the Fixed and Hudson series.
My rating:4,5/5
Fixed series...
About the author
NY Times & USA Today Bestselling author Laurelin Paige is a sucker for a good romance and gets giddy anytime there's kissing, much to the embarrassment of her three daughters. Her husband doesn't seem to complain, however. When she isn't reading or writing sexy stories, she's probably singing, watching Mad Men and the Walking Dead, or dreaming of Adam Levine. She is represented by Bob Diforio of D4EO Literary Agency.