Review: Rock Bottom by Jillian Neal
Dan Vindico is the Chief of Elite Iodex, the fiercest, peacekeeping, police force in the Realm. He appears to have been constructed of raw sinew and steel. He's sought revenge for his fiancée's murder for the last decade. As he tears apart the men responsible, seemingly without end, he finds himself drowning in the riptide. Amelia's kidnapper is going to walk free. The knowledge drives Dan to the brink.

Rainer Lawson, son of the assassinated Crown Governor and the newest officer to earn the Elite rank, can't seem to do anything more than watch his boss be crushed under the weight. With Emily on another continent, Rainer has already let his guard down for one brief moment and has seen the brutality of the Interfeci. They've taken something he can't ever get back. Can they be stopped? Can they save Vindico from the hellish abyss he seems determined to let consume him?



Vindico can't continue on. He's reached the end. Narrowly escaping certain imprisonment and possible death, his body seems unwilling to fight anymore. While licking his inflicting wounds, in walks his saving grace. He's hit Rock Bottom. Rainer, Logan, Garrett, and all of his men can't save him. Perhaps, what he needs are the wings of an Angel. Can he have anything good in his life? Can he have true love again? How can he keep her from ending up like Amelia? Could it ever be worth the risk?
My thoughts (Roxana):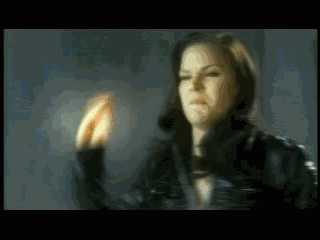 Do you have any idea how angry I am at myself that I've lost so much time of my life by not reading this fabulous series?
Seriously people! Imagine a combination between Mutant X movie and Black Dagger Brotherhood, with a little of hot times within, and that's how ladies you have the recipe of a bestselling novel, at least I hope that one day it will be true...
So we have the Realm, a world were there are gifted and non-gifted humans, all living in the same place, but were the evil or Interfeci tries to overcome the good and to control everything. But their world will be fine so long as Elite Iodex, the police force in the Realm will be there to try and save innocent people. But it seems they are all doomed because their chef, Dan Vindico has fallen in a hellish abyss, that he refuses to fight anymore. But it's understandable if we count the fact that his fiancee was murdered and her kidnapper is going to walk free. He's a freaking train disaster waiting to happen, and without his Amelia or his retribution, nothing can save him until Fionna wants to break trough his walls and save him.
What I loved the most about this book, it's not only the great and wonderful world that Ms. Neal creates, giving us a new fantasy world to explore with warriors that will do anything to save it. Well it's that too,but what I loved the most was the strong feelings between all of them, how will they will give up on their own life, gladly I must say, to save on friend, because that's who they are: not only a team, but a family, and we can see all of this as we are witness not only to Dan's fate, but to Rainer's also...
And, seriously one of the last scene , where Dan speaks with his parents to spend Christmas with his family and Fionna, for the first time as a couple... and it did tug at my heart strings, because it was such a beautiful scene and everything that I waited and hoped for Dan while reading this book.
Final Decision-
A book that will introduce you to the world of the Haydenshire's family and their loved ones, were loyalty and friend are above anything and scenes so steamy that you can't help not wanting more, and with characters so real they will make you feel like you are really living in this wonderful fantasy world of Realm. I recommend this book to all the fans of fantasy with action and romance scenes packed.
My rating: 5/5
Jillian Neal is a New Adult author with a passion for passion. She writes strong character driven novels told from the male perspective. Her guys aren't afraid to let us inside their minds or inside their bedrooms. Young love comes to life inside the author's Realm, along with sinister crime fighting, mixed in with a hearty dose of family. The engaging adventures will stretch your mind and keep you coming back for more.
Jillian lives outside of Atlanta with her husband, children, and their pot-belly pig, Beans.
I'm a Southern girl with a sassy mouth that occasionally gets the better of me. I'm an author, and a mama, and a wife to my high-school sweetheart that still keeps me smiling and my skirt flying up after all these years. I'm an Allure magazine obsessed, shoe-aholic, java junkie, toe ring lovin' girl, that creates characters, love scenes, and entire worlds on the fly while I'm in the carpool line at the school. I'm usually running around with my hair and my pen on fire! My granddaddy always said- "She's full of smarts, sass, and sizzle and that's a lot to get into barely five feet of girl with her head always in the clouds!"
Excerpt:
By the second verse, they'd melted together. She was cradled tightly in his arms with her head on his shoulder facing his neck. One of his hands was still on her back the other had slipped to her backside, and he didn't seem willing to move it anytime soon.
Vindico was whispering softly in her ear, and she looked like she'd died and gone to heaven.
"How hard do you think he'd hit me if I cut in?" Garrett teased as he danced Chloe next to Emily and Rainer.
"Are you proud of yourself?" Emily was still concerned that Vindico was going to sleep with one of her best friends and then walk away leaving her used and heartbroken.
"Come on, Em," Garrett urged, "you're a Receiver. When you think about them, what do you feel?" Rainer could feel Emily concentrate as he swayed her. Her energy spun as she considered. A minute later, she smiled.
"Maybe."
"He'll call her when you get back from Sydney. I'd bet my badge on it." Garrett gestured his head back to them. Vindico had her face cradled tenderly in his hand and was guiding her lips with his own.
Scene 6
The sudden pain over Cal's death gripped the table. Rainer felt the terror and the guilt wash through him. He set his fork down with a quiet tink that seemed to roar in the sudden robbery of air from the room. Emily grasped his hand as tears threatened her eyes. She drew from him, and he tried desperately to soothe her. It seemed the memories of Cal, so fresh in everyone's mind, even deflated Grandpa's incorrigible desire to argue.
"Uh, Em, tell us about your trip." Will rescued his entire family just as he had always done. The eldest, the guiding force, the one they all looked to for direction came through for them again.