Review: Offside by Shay Savage
I have to be the best. I am the best. I'm quick. I'm strong. I'm smart. I'm the star keeper of my high school soccer team, and I've got major leagues scouting me. As their captain, my teammates will do anything I say – on or off the field. Girls practically beg to be added to my list of conquests. As long as I manage to go pro for the best team in the world, I won't have to worry about my father's wrath.

I'm Thomas Malone, and I've seen to it that the world revolves around me.

There's a new girl at school, and it's just a matter of time before she gives in to my charm. This one's just a little more stubborn than most – she won't even tell me her name! She's smart, too. Maybe too smart. I can't let her in. I can't let anybody in. I'm not too worried, but even I have to admit she's interfering with my focus on the goal.
Dad's not going to be happy about that.

Did I mention I love Shakespeare? Yeah, I know. I'm a walking contradiction. According to the Bard, "Some are born great, some achieve greatness, and some have greatness thrust upon them." Somehow, I got all three.

Now how is anyone supposed to live up to that?
My thoughts (Roxana):
I have to admit that I'm a littlle addicted to Ms. Shay's writing but that fact it's not surprising if you would give her stories a chance and read them. You'll find yourself falling for some seriously messed up characters and you won't regret it!
Maybe I'm a little subjective about it, especially since I'm her fan for some years now, since the Twilight age, but even though her story are based on fan fiction, she could easily win the love and sympathy of any person, because she's brilliant like that, but more than anything what attracts you is how beautifully damaged and real they are. Simply put I would love anything and everything she writes because she would offer me a roller coaster ride that I won't forget any time soon...

"Maybe making a few "drain babies" wasn't a bad idea."
Her sarcastic, maybe a little dark humor makes some really emotional scenes a little lighter and makes you feel that not everything in life it's colored in white and black and you see this trait through Thomas's eyes, a star athlete of his school, who's almost is for everyone the golden boy, and for those who don't like him... well... they are certainly afraid of him and his father. But like we expect there is much more to say about Thomas, because beneath the gorgeous athletic manwhore packet there are some dark untinkable secrets.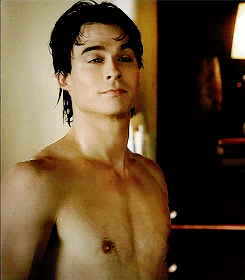 Thomas has everything he wants at his feat: money, girls throwing at him, professors indulgent with him because of his status, and a path already carved before him because of his father's ambition and money. But if we dig further we'll find a prick who doesn't give a damn about anyone but himself, self-conceited, arrogant, full of himself who doesn't take anyone serious...
I really. REALLY disliked him, because it brings memories every prick who doesn't give a damn about his actions and his consequences. He's a bully, he's a manwhore, he's horrible, and he knows it, but also he owns it! He isn't sorry, at least in the start of our story... well until Nicole appears in the picture. I will admit that I have a tiny crush on her because who doesn't love a sassy, smart girl ? She's everything that Thomas isn't... sweet, caring, loyal, but he suspects there is more to our heroine than what we see on the surfice, because he sees his image (the other way around) in her. He also keeps secrets about his own family. Secrets that could destroy his life, his future, his... everything. But he also can't stay way from here....


"I'm sorry for what I did," I whispered. "I'm still keeping my promise, though. I'll never forget anything again—I swear it. I haven't forgotten anything since that day, Mom. Nothing."
I admit that I've enjoyed their banter, because she's sassy and he's a stuborn doesn't take a no for an answer kind of guy, so it was obvious they will disagree, plus sparks are flying all around. And did I mention the drama? This book is the perfect combination between The Proposal (if the roles were the other way around as Thomas doing proposal after proposal and Nicole saying no) and the teenage drama from Gossip Girl.
But Nicole or Rumple, like how Thomas calls her, it's a tough girl and slowly she finds the real Thomas, the one who loves Shakespeare and soccer, and his mother, even though she can't see him anymore. And slowly those two fall in love...
I wanted to know her. I wanted her to know me. Not the jerk at school. Not the guy in the tux. Not the goalie on the field. Just me. But I didn't know who that was."
Final Decision:
If you love teenage drama, hilarious situation, sarcastic humor, real characters then this is perfect reading for you. But more than anything it's a journey about two souls who have to find each other in order to find themselves.

My rating: 4,5/5
About the Author
Shay Savage lives in Cincinnati, Ohio with her husband, two children, and a variety of household pets. She is an accomplished public speaker, and holds the rank of Distinguished Toastmaster from Toastmasters International. When not writing, she enjoys science fiction movies, masquerading as a zombie, is a HUGE Star Wars fan, and member of the 501st Legion of Stormtroopers. When the geek fun runs out, she also loves soccer in any and all forms - especially the Columbus Crew, Arsenal and Bayern Munich - and anxiously awaits the 2014 World Cup. Savage holds a degree in psychology, and she brings a lot of that knowledge into the characters within her stories.